Aaaaand still here. I just can't find spare time to finish the model. My job, my family, my house, my parents, Skyrim, Orcs must die, Gears of war, chocolate snacks [really, incredible waste of time to find hidden chocolate snacks at home...] and so on. How do you pretend I can finish the murmillo in a few days?
So, this is the point: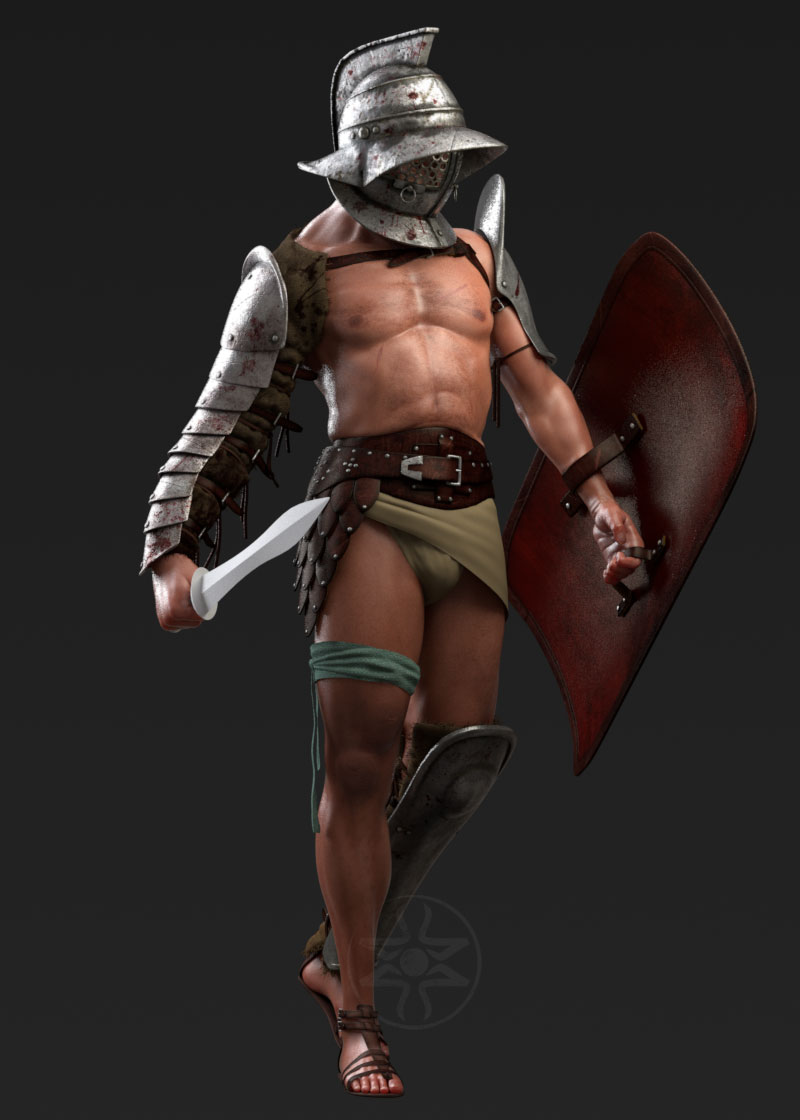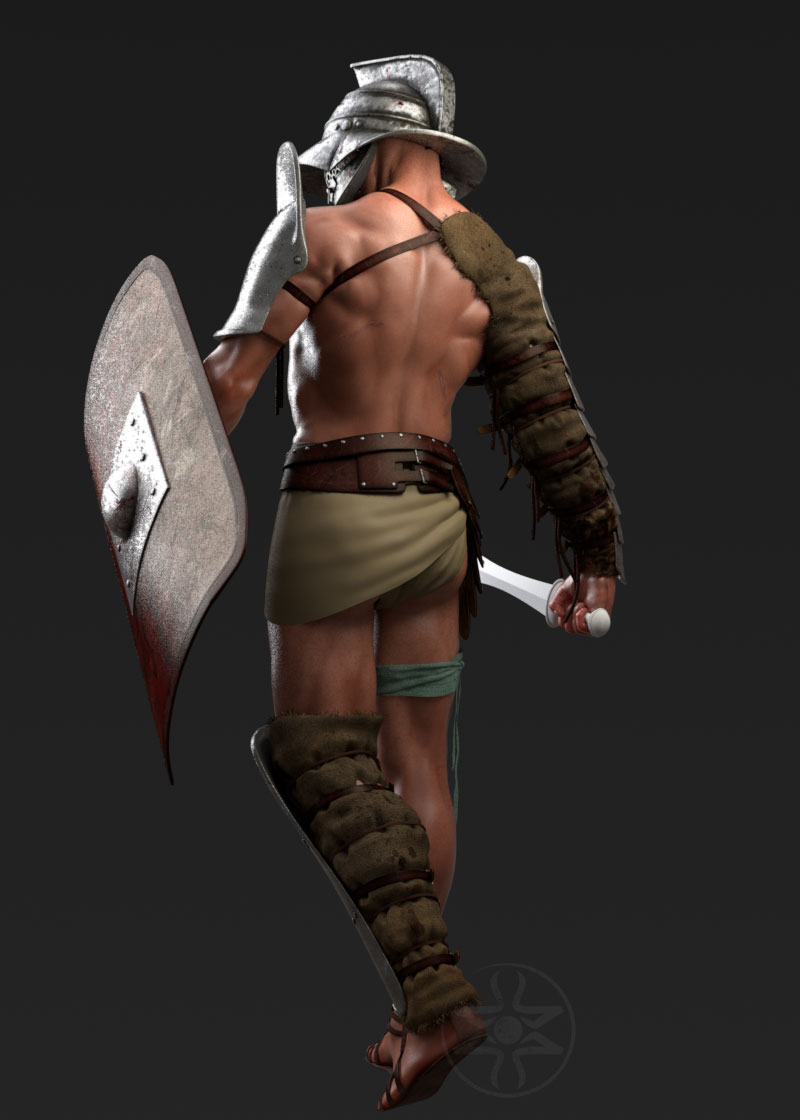 next to do: cloth, gladius and skin. Then some tweaks here and there to fix materials.
note: area light samples are just low in value. Will rise on final renders.
If you have any comments, you're welcome!