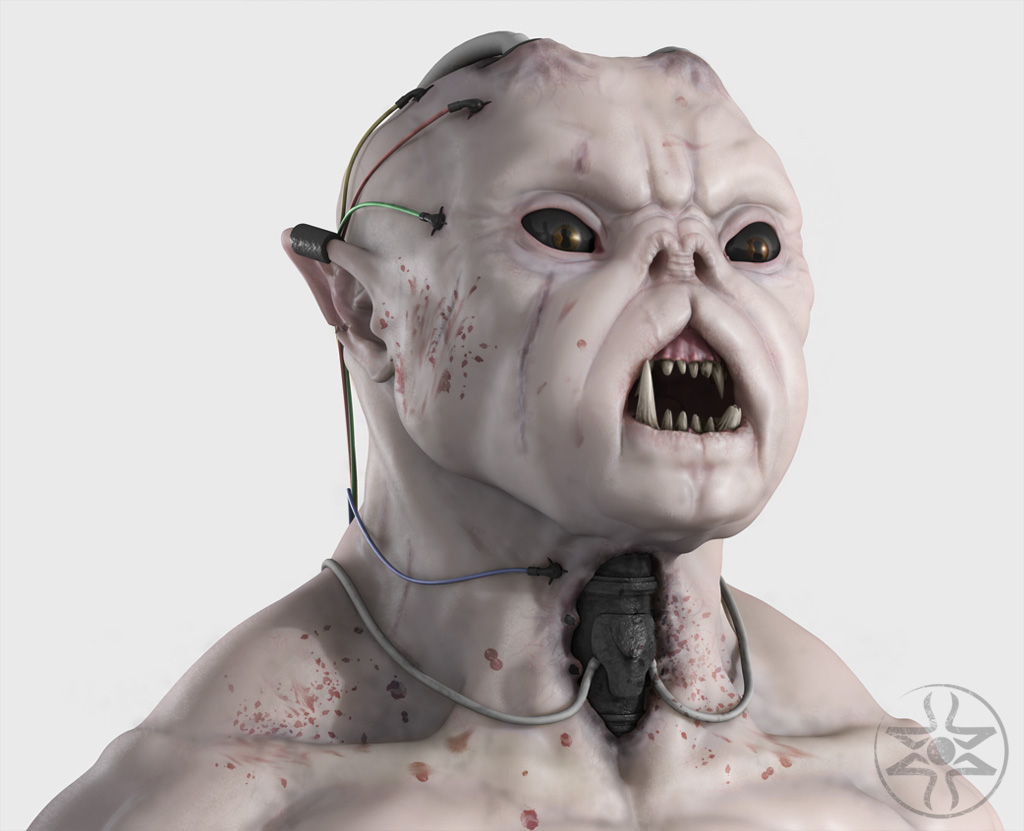 Year:
2007
Softwares:
Silo 2 - Zbrush 2 - Maya 7 - Photoshop CS
Notes:
I started this model as a Silo 2 modeling test. Unfortunately, Silo 2 turned out to be a weak software with too few tools and too many limitations. So I exported a high resolution mesh to Zbrush 2 where I rebuilt lower levels and then started to refine the model.
The finished model was exported in high density resolution mesh in Maya 7 and rendered with Mental Ray. The skin details were added in post in Photoshop CS.
The final version of this still was used as cover for #001 of THR3aD.
And yes, the name is horrible, but I didn't found anything better for this... this... ok, I don't know "what" is this!